Business Insurance
There is no fee for us to compare your business insurance & not comparing may be costly.
Newcastle Insurance Group are a family owned business insurance broker. You can trust us to give you great advice every time.
Business & Commercial Property Insurance | Special Risks
Home & Contents Insurance | Car & Boat Insurance
Business Insurance can be complicated & time consuming to research.
As a business insurance broker we work for you, not the insurer. You'll get an expert on your side & have access to over 150 national & international insurers.
When insuring businesses or personal risks, it pays to have access to an insurance expert who can spend time with you, review your unique situation, and provide advice and guidance on the type, extent and value of insurance required to protect your assets. This is where insurance brokers provide an important service.
What do business insurance brokers do
Business insurance brokers are insurance professionals who act independently of insurers. They provide advice and arrange appropriate cover for you through one or more insurance companies.
When we as insurance brokers act for you, our role is to thoroughly assess your situation, and develop an insurance package to suit your needs and protect your assets. This package may combine products from a range of insurers, or just one, depending on your needs.
Business insurance brokers deal with the insurer on your behalf, and take responsibility for keeping you informed, up to date, and covered.
Searching on the internet and through phone books can be a time consuming and, more than likely with most insurances, you may not get the most appropriate insurance.
Buildings, contents, public liability, employers' liability and legal advice all need to be considered when considering a business insurance quote.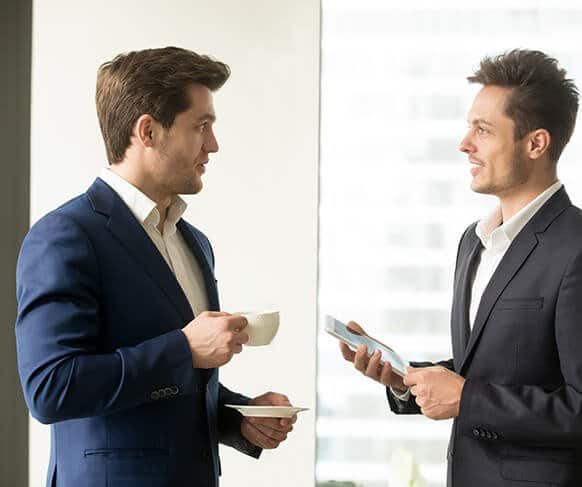 What does a business insurance pack typically cover
Property Damage – replacement or repair to damaged property
Goods in Transit – sea, air, rail & road
Theft – replacement or repair of stolen property
Electrical Equipment Breakdown – costs associated with electrical equipment breakdown, repair or replace
Glass – windows, display cases, mirrors etc.
Public & Products Liability – personal injury or property damage plus expenses defending claim
Tax Audit – costs involved with ATO audit
Business Interruption – loss of profit and additional expenses during a claim
Tools of Trade – work tools, laptops, any tools required by your profession or trade
Machinery Breakdown – costs associated with machinery breakdown, repair or replace
Employee Dishonesty – financial loss due to fraud or dishonesty
Contact Newcastle Insurance Brokers
Call 1300 62 80 80 or fill in the form below and we'll have someone call you back.
Bundle Business Insurance & Save
We all love a bargain. Add your personal insurance needs on top of your business insurance needs and bundle to save.
If it's really important you can speak to a broker 24/7. Call the 1300 number below.